The leather skirt broke out of its sulfurous and slightly vulgar shell a few years ago, to become a subtly sexy, and even classy garment – as long as it is worn and accessorised properly! From catwalks to weekend brunches, nights out and even days in the office, the leather skirt now knows how to blend into every environment. With boots or trainers, pumps or loafers, here's how to wear the leather skirt as it's best (and as it was not originally intended!): with class and distinction.
It's sexy, it's trendy, it's rock n roll… We're talking about the leather skirt of course; a bit hit for the autumn and winter seasons, which can be worn straigt into the spring season as long as legs are bared! From Pinterest to Instagram to your neighbour on the bus, you've seen it everywhere.
Only thing is, like all leather items (look at leather trousers), the leather skirt has a sulfurous reputation: uber sexy and sensual, it is quickly assimilated to a provocative or even vulgar piece – that is, unless you wear the right style and the right shoes! To help you pull of the leather skirt with style and restraint, here are our favourite shoes + skirt combos…
Leather skirt and ankle boots
Let's start with the start: the leather skirt and boots duo always works well, whether they be flat or with heels. They tend to rock n roll'ise the skirt, whether it be a pencil, tube, or A-line cut. If you are short, we'd recommend opting for heeled ankle boots, which lengthen the silhouette.
Knowing that the leather skirt is already a strong piece, you are better off choosing a rather classic and easy-to-wear style for your boots. No need to go overboard with starry cowboy boots or golden glitter boots, some simple studded or buckled boots will do just fine.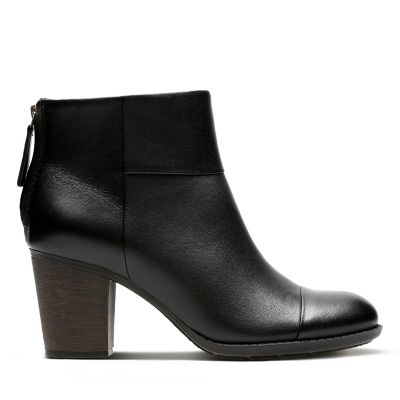 Leather skirt and trainers
Because trainers have been everywhere for the past few seasons, they are obviously also at the feet of leather-wearing fashionistas. From Superstar to Converse and Vans or Superga, leather lovers display a whole festival of trainers with their skirts.
Super cool with a midi skirt that hits just under the knee, sporty chic with a mini skirt, audacious and curvy with a tube skirt… Pick the style that suits you better, and rock it with your favourite trainers.
Leather skirt and loafers
What better item to break the sulfurous image of the leather skirt than super classic shoes… like, say, loafers? Gentle and traditional, they are the perfect shoes to add rhythm to your outfit: halfway between rock and preppy, there's a formula we can all get on board with.
Of course nowadays we wouldn't urge you to dig out your grandma loafers: you can find so many funky and rock n roll styles out there, from patent styles to studded and tasseled ones.
To complete the outfit, break the whole thing with a big loose knit jumper (or tee when the sun hits), a long coat or a military parka that creates a nice feminine/masculine contrast. Seen like that, you could even rock the pencil leahter skirt with stiletto heels without looking too raunchy. Miracle. So, ready to embrace the leather skirt yet?